Rent your scooter in Porto Pollo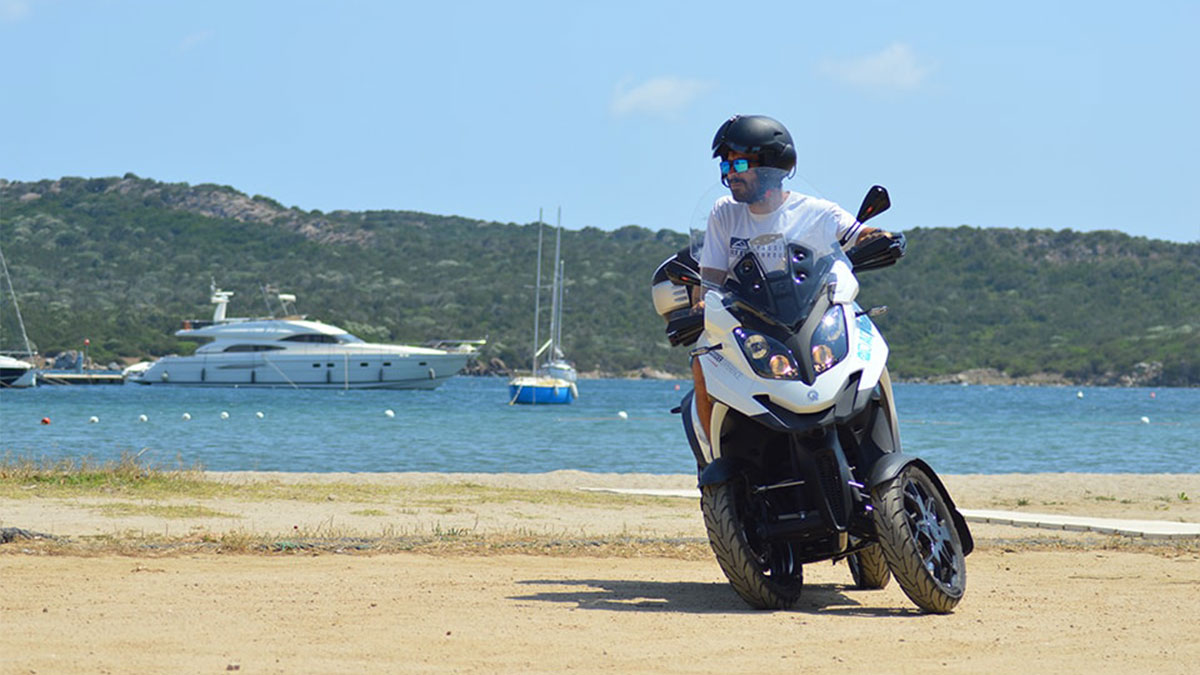 If you are looking for a solution to move faster and in complete freedom, if you want to forget the stress of parking, reach all the most beautiful beaches in comfort, we offer you our scooters for daily or weekly rental.
'Rent includes insurance.
Minimum rental 1 day
Age limit 18 years
Necessary documents: Identity card or Passport - Valid driving license
Delivery and return of scooters: Via Sebastiano Satta 2 - 07020 Palau OT
---
Book Your Qooder Experience
At the our shop you can book the new Qooder . The first and only vehicle in the world with 4 swing wheels that offers incredibly different driving experiences. Different from anything you can imagine. It combines the stability of the car with the thrill of the bike, creating a new unique category of its kind. Qooder offers safe and intuitive driving, maximum levels of comfort and pure driving pleasure. Just the driving license B is enough to drive a Qooder.
You won't find anything like this...
When you're driving a Qooder it's natural to move safely.
The more you drive it, the more you will want to drive it.